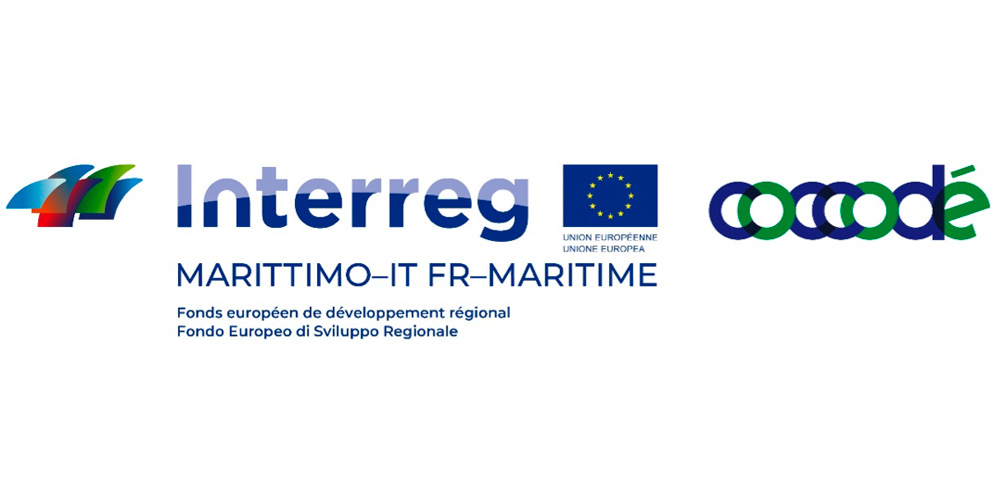 COCCODÉ – Collaborating, Co-creating and Building Economic Development Opportunities
Many SMEs in the cross-border area (92% of the total number of companies that are active in the France-Italy Maritime cooperation area) focus solely on regional and national markets with limited growth prospects during periods of crisis (economic crisis, COVID crisis, etc.).
COCODE is tackling this challenge in an innovative way and intends to strengthen the competitiveness of companies in the cooperation area with various activities, by developing services to promote, attract and generate investments and new business experiences in the priority sectors within the cross-border area.
The project is mainly, but by no means exclusively, aimed at cooperative companies in the cross-border area and hopes to promote targeted and sustainable cooperation between French and Italian companies.
CDE Petra Patrimonia is the partner of the Région Sud project that focusses on the Var and the Alpes Maritimes.
In the Région Sud, the project will select small groups of SMEs (especially cooperatives) and help them develop.
The project is funded by the Italy-France Maritime Territorial Cooperation Programme 2014-2020 (ERDF co-financing €541,500, total budget €637,000).
PROJECT DURATION : 24 months
Target audiences
Business creators
Start-ups in business for under 2 years (3 years for companies created from innovation)
Project-specific field experts
Planned activities
Selecting start-ups in the cross-border area to provide with engineering services and internationalisation support within the project
Establishing support services for networking and operational match-making, developing cross-border business plans and implementational support
Partners
Chambre de commerce de Massa Carrara (chef de file – Toscane)
Chambre de Commerce de Gênes (Ligurie)
Confocooperativa Sardaigne
Coonfcooperativa Ligurie
Confcooperativa Toscane
CDE Petra Patrimonia (Région Sud)
Petra Patrimonia Corsica
About :