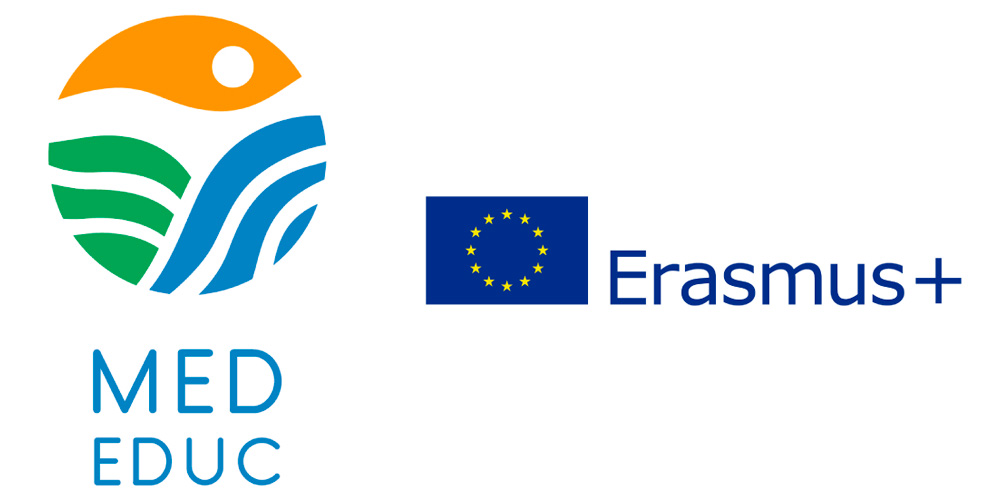 The MED EDUC project was put together due to the lack of educational tools specifically linked to discovering the environment in the Mediterranean Sea that address environmental issues transnationally and interculturally. The MED EDUC project partners have chosen to set up a new range of educational materials for middle and high school students in Mediterranean Europe that focus on finding out about the marine and coastal environment in the Mediterranean basin.
It aims to promote a global understanding of Mediterranean environmental issues, the interaction between human activities and environmental preservation and the need for middle and high school students to support sustainable economic development. It also highlights how essential solidarity is for the Mediterranean to meet these challenges. It will showcase the wide range of solutions and situations in the whole area (including the southern shore) and foster the emergence of a Mediterranean sustainable development culture for young people and their teachers.
The MED EDUC project aims to produce several educational resources for teachers, middle and high school students and educators from environmental education organisations working in schools and extracurricular settings both in Mediterranean Europe and more generally throughout the south of the Mediterranean:
– An educational repository for teachers and educators: this tool aims to offer methods, content and solutions that help middle and high school teachers get to grips with education in the Mediterranean environment by using their strengths and as part of interdisciplinary projects. It will offer content adapted to different age groups and levels.
– An activity guide for teachers and students that will offer a series of activities both in and out of the classroom. This guide integrates and adapts pre-existing resources from the experiences of partners and other educational projects and will put forward a series of new educational activities that the project will develop.
– An online resource centre for teachers and educators that will offer them a series of educational materials to be used alongside the activity guide. It will compile the project outputs, the activities proposed in the guide in an interactive form, offer knowledge-assessment tools and go into more detail about the topics discussed in the activity guide with videos and slide shows.
Petra Patrimonia is a partner of the MED EDUC project that is supported by the U Marinu Association and its partners:
MEDORO, Italia
HCMR,

The Hellenic Centre for Marine Research

, Greece
La Maddalena – Brac, Croatia
ISTITUTO DI ISTRUZIONE SUPERIORE "GIUSEPPE GARIBALDI", Italia
Consell de Mallorca, Spain